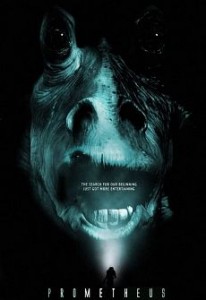 Download FIlm Prometheus (2012) -
Setelah tadi update mengenai Download Film The Possession (2012),kali ini film horor juga.Film Prometheus berkategori horor juga dan film yang saya share berkualitas DVDRip,yakni copy dari DVD aslinya.jadi kualitas gambarnya lebih baik daripada TS.Berikut adalah informasi filmnya :
Info: http://www.imdb.com/title/tt1446714/
Release Date: 6 June 2012 (Indonesia)
Genre: Action | Horror | Sci-Fi
Stars: Noomi Rapace, Logan Marshall-Green and Michael Fassbender
Quality: DVDRip
Encoder: Demitos@Ganool
Source: DVDR-NoGRP
Release Info: NFO
Subtitle: Indonesia, English
Sinopsis:
A team of scientists journey through the universe on the spaceship "Prometheus" on a voyage to investigate Alien life forms. The team of scientists becomes stranded on an Alien world, and as they struggle to survive it becomes clear that the horrors they experience are not just a threat to themselves, but to all of mankind.
Link download Film Prometheus :
Part 1 | Part 2 | Part 3
Subtitle :
Indonesia / Inggris
Demikian informasi mengenai
Download Film Prometheus (2012)
,semoga bermanfaat dan selamat menyaksikan..!
Rating:
5